Juniper Boosts the Speed of Economy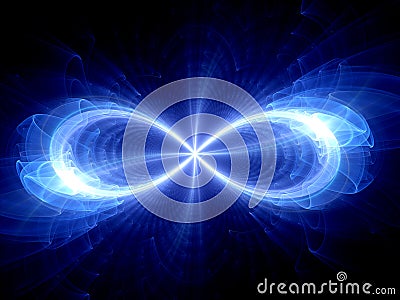 Today's global economy is often difficult to understand. Its fluctuations can depend on various inputs, from consumer confidence to international politics. Computer technology is a relative newcomer to financial forecasts and has only in the past few decades had a major effect on our economic outlook. Recently though, various strata of computer technologies have become the center point of whether many industries will thrive or die out.
In a very direct way, cutting edge Ethernet technology is even starting to have a huge effect on how we view our economic outlook. The New York Stock Exchange recently tapped Juniper Networks, a large network hardware manufacturer, to upgrade their network. The NYSE claims that by 2010, their two data centers will make up the world's fastest trading network. The 'speed of trading' is an integral component to how our markets fluctuate, as the difference of a second can mean the gain or loss of millions. Juniper new 10 Gbps Ethernet network should lower the latency of NYSE trading from 150 microseconds to 50 microsecends.
Juniper Network's CEO Kevin Johnson made the following statement:
"Competitiveness in the global financial markets is measured in microseconds and the NYSE Euronext trading platform is one of the world's premiere high-performance networks, supporting billions of transactions each day. The NYSE Euronext technology vision is in alignment with Juniper's next generation data center roadmap, which will lead to the creation of a single data center fabric that will deliver a quantum advance in scale, performance and simplicity, while lowering energy consumption and reducing overall operating costs."
This process will involve the installation of hundreds of Juniper switches to create the 10Gbps Ethernet network. More specifically, the NYSE will install nearly 40 Juniper EX 39 switches at the core. The network's access layer will also consists of hundreds of Juniper EX 2500 switches.
In addition to utilizing Juniper's newest and fastest switch technology, the NYSE network will also benefit from two centralized data centers, instead of the current 10 dispersed across the globe. Two centers, one in London and one in New Jersey, will provide a shorter distance for trade data to travel and increase the overall speed of the network. Also giving the NYSE an edge is Juniper's decision to go from a three-tier to a two-tier network infrastructure, which will eliminate a layer of switching and provide a boost in latency.
From :
"You can't get to the latency and jitter numbers [we want] with a three-tier architecture," says Andy Bach, NYSE senior vice president for network communications. "We've had lengthy discussion in-house on the pros and cons" of each.
Juniper's deal with the NYSE marks another landmark institution that is embracing the full-power of cutting edge networking. Cisco Systems, one of Juniper's primary competitors, also recently made a landmark deal with the city of Miami by taking on the full network infrastructure for a next-generation smart grid. 'Energy Smart Miami' will intelligently distribute energy throughout the Florida city utilizing Cisco's network hardware.
The future for institutional network technology adoption seems bright. Speedier data transfer networks for the upcoming updates to our health care sector would be a worthy next step.